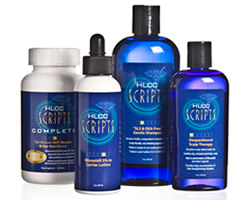 HLCC Scripts Complete – A clinically developed herbal supplement designed to block DHT internally, provide complete hair nutrition, and a marine extract blend to promote healthy hair growth.
SCALP THERAPY – Dissolves sebum build-up, aiding in the penetration of topical hair growth stimulators.
DHT INHIBITING BIO-THERAPY SHAMPOO – Gently cleanses the hair and scalp, while adding 11 topical DHT inhibitors, to ultimately create an optimal hair growth environment.
RE-STIM – An advanced hair growth formula designed to accelerate the hair's natural growth cycle.
MGT (MAXIMUM GROWTH THERAPY) – An all natural alternative to Minoxidil (Re-Stim), which provides 11 DHT protein building nutrients and B-vitamins; penetrate the hair follicle increasing hair vitality & strength
T-STRONG – A leave in treatment that will increase the tensile strength of hair, preventing breakage or snapping, even while wet.
LOW LEVEL LASER TREATMENT (LLLT)
LLLT is defined as "a cool laser that effectively stimulates the area and causes an increase in blood flow and causes Photo-bio-stimulation". Photobiostimulation (PBS) is the biochemical, non-thermal effect that results from the exposure of living tissue to various doses of energy at varying wavelengths emitted from low level lasers.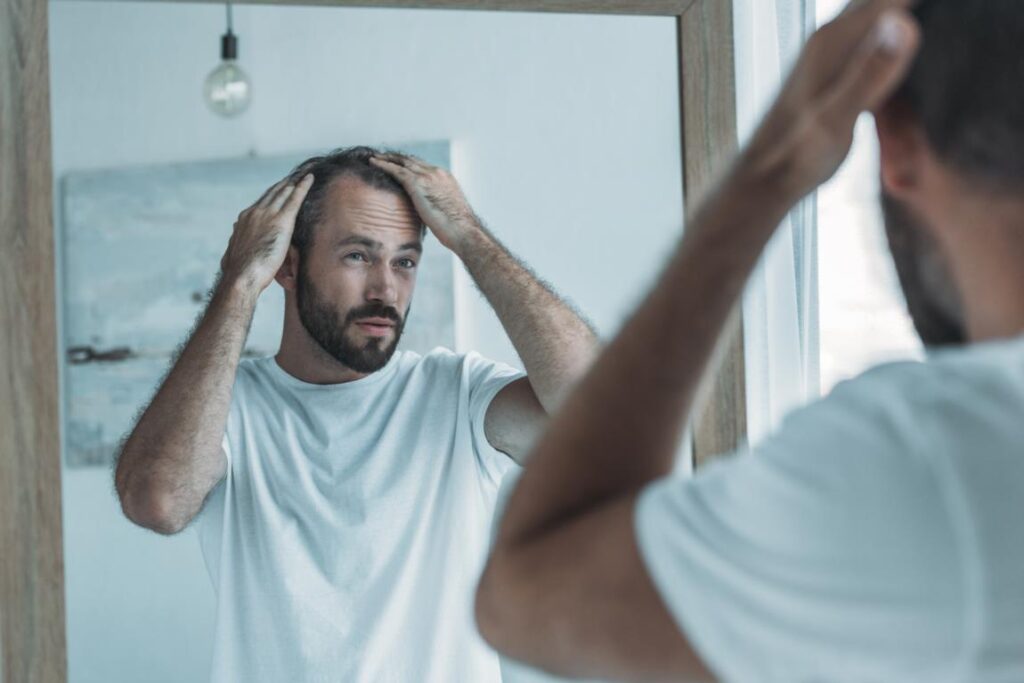 Do you suffer from excessive hair loss from the scalp? Are you looking for a way to stop hair loss and grow your hair back?
Hair loss can be very distressing and caused by a variety of reasons. Being part of an Endocrine Institution, allows us to conduct thorough investigation to identify the reason of hair loss. We have established. a comprehensive program to identify and treat hair thinning. We follow an effective strategy with proven benefits.