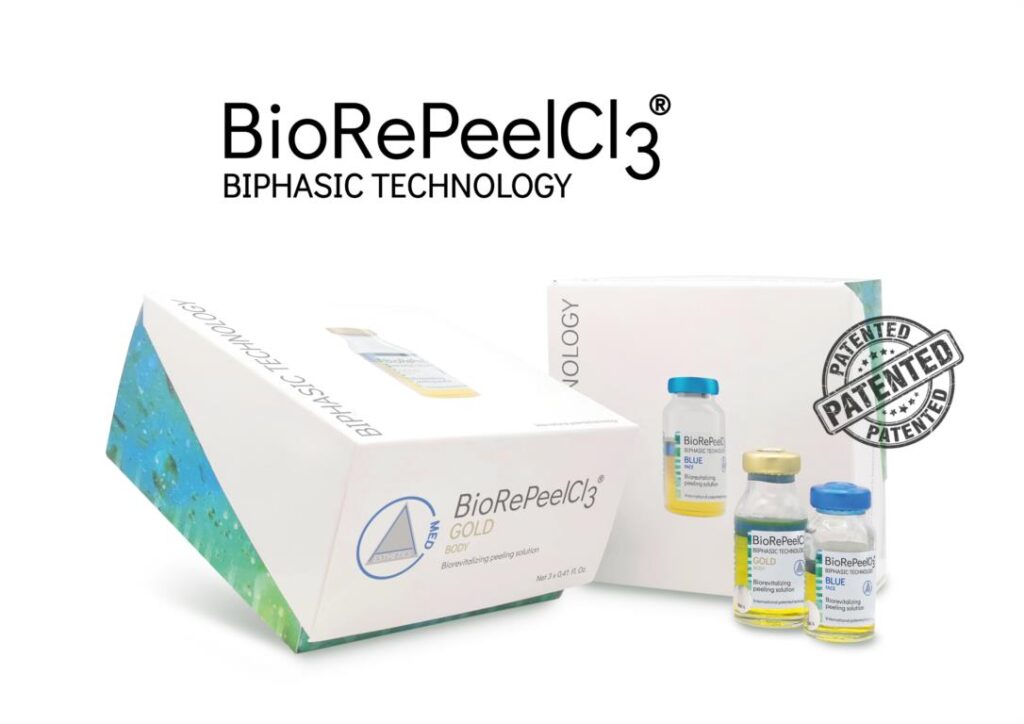 It is an innovative treatment, using a patented 2-phase technology. Thus it provides a bio-stimulating, revitalising & peeling-like effect. The product has been developed by CMED AESTHETIC (Italy). Its rich composition sets BioRePeel Cl3 apart from its competitors. As a result, the combination of active components allows it to effectively prevent the ageing of the skin. Also, it decreases damage from UV light, pigmentation or acne. The essence of the treatment lies within its mild exfoliation. In addition, the powerful stimulation of biosynthetic processes restores the structure of the skin. Furthermore, the treatment is suitable for young skin during acute stages of acne, black heads, with recent or "fresh" scaring, as well as treating fine wrinkles.
How many treatments of BioRePeelCl3 will I need?
4-6 treatments, every 7-12 days.
It is a biphasic Aesthetic Peel for topical use. It is used for the face, neck and décolletage to treat fine lines & wrinkles. In addition, the treatment is also suitable for skin types 1 through 6. It helps during acute stages of acne, removal of black heads and with recent or "fresh" scaring. *See below for full conditions.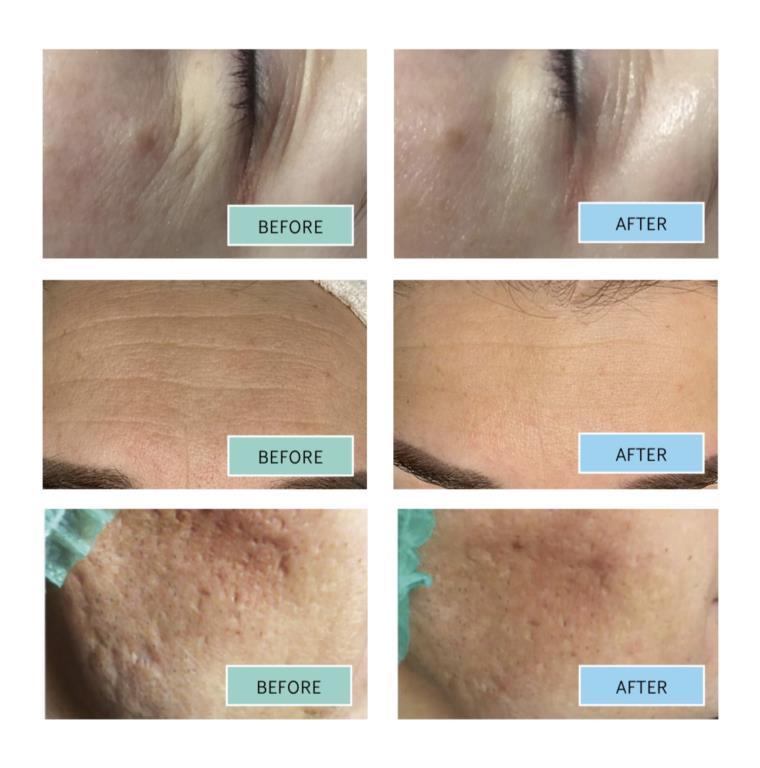 Advantages of BioRePeelCl3 (Blue)
No injections
Zero frost effect 
Doesn't require anaesthesia
Quick, and instant results
Multi-functional
No visible traces of the procedure ("no peel, peel")
Doesn't contain amonia
suitable for ALL ages and skin types
Does not contain photosensitivity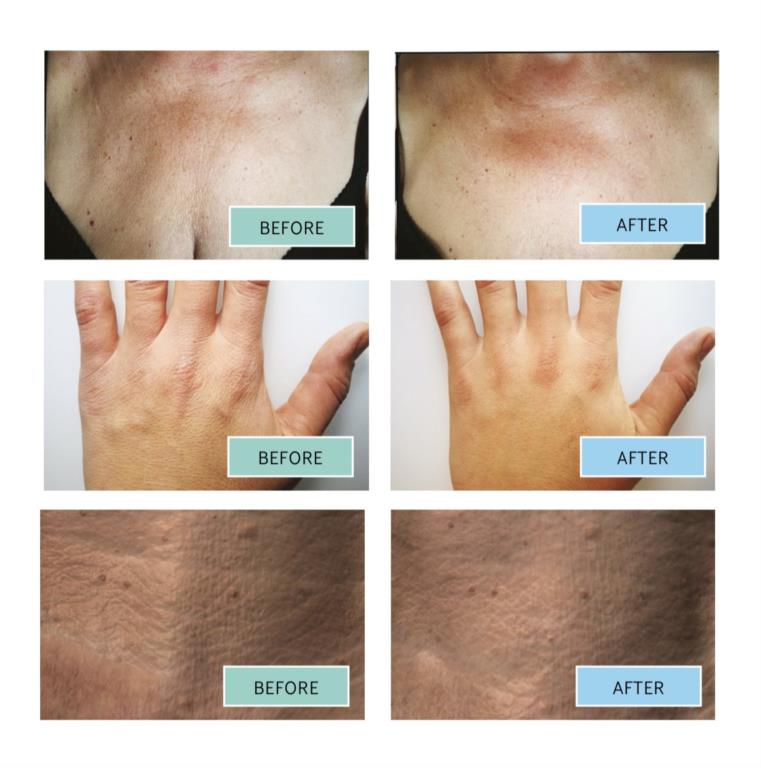 Can be used for the following:
Skin Revitalization
Acute acne, black heads, post acne scarring
Enlarged pores & oily skin
Melasma or skin pigmentation
Can also be combined with other aesthetic treatments